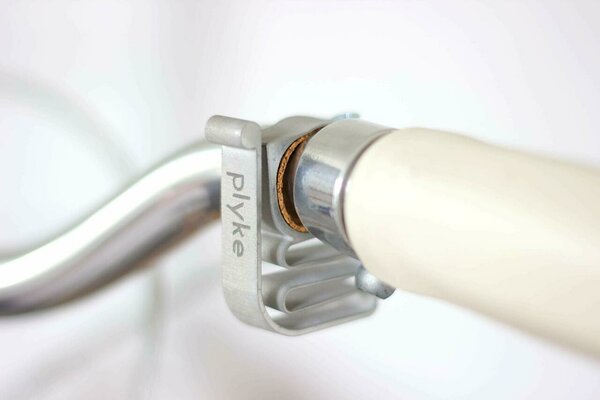 The Plyke bicycle bell (cream gold) ⭐️
€34.99
The world's sleekest bicycle bell. Made from exclusively recyclable materials, Plyke is incredibly eco-friendly. Its sound is loud and clear. Plus, the mount keeps every handlebar scratch-free.

Designed in Estonia. Made in the EU.

IMPORTANT: Expected shipping in October 2022!


This is because typical bicycle bells consist mostly of plastic. On top of that, the material qualities of plastic get worse every time it's recycled. And as plastic has little intrinsic value at the end of its life cycle, it ends up in landfills and in oceans. We at Plyke solve this problem by getting rid of that plastic and bringing the entire bicycle bell experience to a whole new level. 💪

Introducing the new Plyke bell. Louder. Clearer. Better. 🌎
We made sure that the Plyke bell is as minimalistic as possible, resulting in a seamless design experience. We're proud to say that the Plyke is the sleekest bicycle bell in the world. The new mount is stronger 💪 and keeps the handlebar free of scratches. ✨

Get yours today!

The Plyke bell fits handlebars with a diameter between 20-25 mm.
Size: 60x60x12 mm
Color: cream gold

Important: As we're currently still finishing up our Kickstarter batch, the expected shipping will be in October 2022.